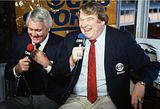 When I first heard the news I couldn't believe it...

Madden spent nine years as head coach of the Oakland Raiders, 1969-1978, where he finished his coaching career with a 103-32-7 record. 103 wins, 32 losses, and 7 ties which is incredible during a 9 year span. His coaching numbers were often over-looked after he got into broadcasting because he excelled in his profession to the point that it overshadowed his career as a coach.

His career in the booth began on CBS in 1979. He teamed up with Pat Summerall in 1981 and the two of them would broadcast NFL games together for the next 21 years. The pair moved from CBS to FOX in 1994. After the 2002 Super Bowl, Madden and Summerall split up. Summerall went into semi-retirement. Madden went over to ABC to co-headline "Monday Night Football" starting in the fall of 2002. The run ended in January 2005 when it was later announced that ESPN would take over broadcasting the Monday night game the following fall. Al Michaels was still signed with ABC but I believe Madden's contract was up and he decided not to stay around. NBC quickly picked up Madden and then through legal acrobatics with ABC and ESPN, NBC acquired Al Michaels. So, by the fall of 2005, Madden and Michaels were still a pair, this time around broadcasting "Sunday Night Football".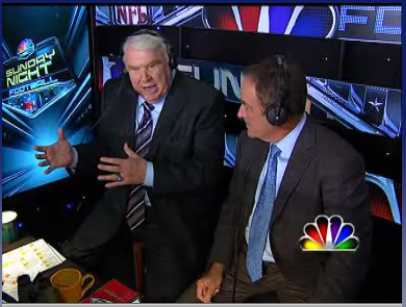 It seemed like the team-up would last at least 10 years or more...the Super Bowl earlier this year marked Madden's 7th year paired with Al Michaels but then the announcement was made today about John Madden retiring after 30 years in the NFL booth, 1979-2009.